Dette er en oversettelse utført av meg fra denne artikkelen her: http://dissidentvoice.org/2008/05/beware-the-psychopath-my-son/
Hvorfor er det sånn at uansett hvor mye intelligens og godhet vi ser i verden, så er det allikevel krig, lidelse og urettferdighet ? Uansett om man har en kreativ plan, ideologi, eller en filosofi som kloke hjerner har utarbeidet, så står vi på stedet hvil eller mer korrekt, jo verre blir tilstanden. Siden tidenes morgen har denne tilstanden gjentatt seg om og om igjen.
Svaret er at sivilisasjon, slik vi kjenner den, for det meste er en konstruksjon skapt av psykopater. All sivilisasjon, vår inkludert, har blitt bygd på slaveri og massemyrderier. Psykopatene har spilt en stor rolle i utviklingen av vår sivilisasjon fordi de er skapt til å lyve, drepe, jukse, stjele, torturere, manipulere, og generelt påføre andre mennesker store lidelser uten å føle anger eller få dårlig samvittighet, og på den måten kan de etablere en egen følelse av sikkerhet/trygghet gjennom dominans.
Sivilisasjonens første stammehøvdingen som med suksess hjernevasket en hær så han fikk kontroll over massemordere, var med all sannsynlighet en genetisk psykopat. Siden denne betydningsfulle oppdagelsen har psykopater hatt en stor fordel overfor ikke-psykopater i kampen om makt i sivilisasjonens hierarki – spesielt i militære hierarkier.
Bak den tilsynelatende galskapen den moderne historie ser ut til å framvise står psykopatene som kjemper for å bevare sin uforholdsmessige makt. Og mens deres makt vokser i styrke og blir enda mer truende, så blir også psykopatene enda mer desperate. Vi er vitne til en forherligelse av deres verden.
I løpet av de siste femti årene har psykopater fått nesten absolutt all kontroll over alle grener av regjeringen. Du kan legge merke til dette hvis du observerer nøye at uansett hvilke ulovligheter en politiker begår vil det ikke få noen konsekvenser for ham/henne. Alle de såkalte skandalene som har kommet opp ville i flere tilfeller ha felt en sittende regjeringen, men det skjer ikke, det er bare en farse som utspilles for publikum for å distrahere dem for å få dem til å tro at demokratiet fortsatt fungerer.
En av de viktigste faktorene for å vurdere om et samfunn kan bli tatt over av patologiske avvikere er begrensning av deltakelse av mottakelige individer innenfor det gitte samfunn.
Andrew M. Lobaczewski https://www.amazon.com/Political-Ponerology-Science-Adjusted-Purposes/dp/1897244258/ref=sr_1_1?s=books&ie=UTF8&qid=1473973355&sr=1-1&keywords=political+ponerology gir et gjennomsnitt for de mest aktive avvikere på ca 6% av en gitt befolkning (1% genetiske psykopater og opp til 5% andre personlighetsforstyrrelser, deriblant narsissisme). Primærpsykopatene, 1%, er i sentrum av nettet, mens en annen type psykopater danner det ytre vernet i psykopatens styresystem.
Det ytre vernet av et slik system er satt sammen av av personer som er født normale, men som gjennom langvarig psykopatisk eksponering gjennom oppvekst eller sosial påvirkning har valgt å møte kravene til primærpsykopatene for å oppnå sine egne egoistiske mål, disse har navnet sekundærpsykopater. Ifølge Lobaczewski utgjør denne gruppen ca 12% av en gitt befolkning under normale forhold.
Så ca 18% av enhver befolkning er aktiv i etablering og tilretteleggelse av et psykopatisk samfunnssystem. 6 % består av folk med personlighetsforstyrrelser som primær psykopati og narsissisme, og 12% gruppen som danner det nye borgerskap.
Når du forstår psykopatens sanne natur og innflytelse, at de er samvittighetsløse, følelsesløse, egoistiske, kalde og beregnende og blottet for moralske og etiske standarer blir du først forskrekket, men samtidig så gir det mening. Vårt samfunn blir stadig mer sjelløst fordi de som styrer det setter eksempler som er sjelløse, og de eier heller ingen samvittighet.
I Andrew M. Lobaczewski sin bok Political ponerology, a science on the nature of evil adjusted for political purposes, så forklarer han hvordan primærpsykopater liker fordeler, selv når det ikke er snakk om konkurranse som handler om å klatre i gradene i sosiale hierarkier. Fordi de kan lyve uten å få dårlig samvittighet og uten å få kroppslige utslag som svette eller økende puls, kan de også lure løgndetektortester. Psykopater kan alltid si hva det måtte være for å få det som de vil.
I retten for eksempel, så kan psykopater fortelle ekstreme løgner med overbevisning, mens deres tilregnelige motpart som er hemmet av følelser og ikke har den samme kontrollen og evnen til å overbevise som psykopaten har, vil komme til kort i kampen om å virke troverdig. Alt for ofte så innbiller dommeren eller juryen, eller begge deler seg at sannheten må ligge et sted i midten, og utsteder deretter beslutninger som gagner psykopaten.
Som med dommere og juryer, så også med overordnet ansvar for beslutninger om hvem som skal fremmes og ikke fremmes i bedrifter, militære og statlige hierarkier. Resultatet er at alle hierarkier uunngåelig blir topptunge med psykopater. Siden psykopater ikke har noen begrensninger for å nå toppen, eller maktens tinder om man vil, så er det også der man finner dem. Det er ikke makt som korrumperer, det er korrupte individer som søker makt som korrumperer makten.
"The first manuscript of Political ponerology, a science on the nature of evil adjusted for political purposes, went into the fire five minutes before the arrival of the secret police in Communist Poland. The second copy, reassembled painfully by scientists working under impossible conditions of repression, was sent via a courier to the Vatican. Its receipt was never acknowledged, no word was ever heard from the courier – the manuscript and all the valuable data was lost. The third copy was produced after one of the scientists working on the project escaped to America in the 1980s. Zbigniew Brzezinski suppressed it.
Political Ponerology was forged in the crucible of the very subject it studies. Scientists living under an oppressive regime decide to study it clinically, to study the founders and supporters of an evil regime to determine what common factor is at play in the rise and propagation of man's inhumanity to man.
Shocking in its clinically spare descriptions of the true nature of evil, poignant in the more literary passages where the author reveals the suffering experienced by the researchers who were contaminated or destroyed by the disease they were studying, this is a book that should be required reading by every citizen of every country that claims a moral or humanistic foundation. For it is a certainty that morality and humanism cannot long withstand the predations of Evil. Knowledge of its nature, how it creates its networks and spreads, how insidious is its guileful approach, is the only antidote."
Hvordan kan man skille mellom psykopater og friske mennesker ? Hva kjennetegner en ektefødt psykopat ?
Et slikt farlig spørsmål har nesten aldri blitt stilt. Grunnen er at vi feilaktig forveksler sunt med normalt. Det menneskelige psykologiske mangfold er helsen til vår rase. Det er ingen norm for normalt fordi friske mennesker kontinuerlig utvikler seg utover alle normaliseringsstandarder. Å søke gjennom hierarkier etter avvik fra det man anser som normalen vil ikke være forskjellig fra heksejaktene man gjennomførte under inkvisisjonen.
Man må huske at hierarkiene trives med slike dramaer der ofrene tortureres før de bekjenne sin "onde tro". For ikke så lenge siden så ervervet stat og kirke seg betydelige inntekter gjennom inkvisisjonen og heksejaktene. Dette holdt på i over to hundre og femti år og ti generasjoner av europeere anså forfølgelsen som en normal del av livet. La oss ikke gå tilbake til det marerittet. Å innføre tester som avgjør hva som er normalt eller ikke vil kun slå tilbake på oss. Det finnes ikke noe som er normalt, men samvittighet finnes.
Vi har svært få empiriske bevis som støtter opp om teorien at primær psykopati er et resultat av mishandling i barndommen, men det finnes mange empiriske bevis som støtter at det er genetisk. Den nevrobiologiske modellen gir oss størst håp om å kunne identifisere selv de mest utspekulerte psykopater. Andre nyere studier har ført til lignende resultater og konklusjoner: at psykopater har store problemer med å behandle verbal og ikkeverbal affektiv (emosjonell) materiale, da de har en tendens til å forvirre den emosjonelle betydningen av hendelser, og viktigst av alt, at disse underskuddene vises når hjernen skannes da det synliggjør en manglende intern forbindelse mellom følelsene, hjertet og tenkningen. 
Psykopater er ute av stand til å kjenne autentiske dype følelser. "I studiet «THE ANTISOCIAL BRAIN: Psychopathy Matters» har de funnet at områder i hjernen som er nødvendig for evnen til å skamme seg og vise medfølelse er skadet eller simpelthen helt borte. Og dermed grunnlaget for våre sosiale ferdigheter. Her kan du lese mer om hvordan dette henger sammen og hvordan det er med på å forklare psykopatens oppførsel.
Bildene viser skive etter skive gjennom skanningen. De fire delene ovenfor, er en serie som til sammen utgjør et felt røde flekker uten grå materie i frontallappen i hjernen. I denne delen blir vår personlighet skapt, evne til å skamme seg og vise medfølelse, grunnlaget for våre sosiale ferdigheter.
Studien viser at flere grunnleggende områder i hjernen har redusert mengde grå materie. Å bruke ressurser på å reparere skaden er bortkastet. Hjernecellene kan ikke erstattes, og en psykopat kan aldri bli normal." http://www.psykopaten.info/2015/06/et-studie-av-psykopatens-hjerne-og-oppforsel/  –http://olehartattordet.blogg.no/1459118823_psykopater_er_den_str.html
Det viktigste å huske når det gjelder psykopaten er at deres totalt manglende samvittighet skjult bak en maske av normalitet ofte er så overbevisende at selv eksperter blir forført, og resultatet av det er at vi har fått ulver i fåreklær som styrer verden.
Psykopater kan ikke føle anger eller empati. De kan være svært sjarmerende og er eksperter på å snakke ofrene de har pekt seg ut i senk på en nesten hypnotiserende måte. De er også totalt uansvarlige. Ingenting er deres feil; det er alltid alle andre som har skylden, uansett hva galt de måtte ha gjort så er de i følge dem selv feilfrie. Marta Stout skriver i sin bok The sociopath next door https://www.adlibris.com/no/bok/the-sociopath-next-door-9780767915823 at psykopatene manipulerer oss ved å bruke vår skyldfølelse. De overbeviser oss om å gi dem en ny sjanse, og får oss til å ikke fortelle andre hva de har gjort. Denne evnen til å kontrollere informasjonsflyten er en av deres viktigste egenskaper.
Psykopatene synes også å ha svært liten reell oppfatning av fortiden og fremtiden.
"Psykopaten lever ikke i en dynamikk hvor nåtid spiller sammen med fortid og fremtid. Kun her og nå er viktig for psykopaten.
Den harde sannhet er at psykopaten ikke ofrer deg en tanke når han/hun har fått ny forsyning i form av en ny partner, og/eller befinner seg et sted geografisk løsrevet fra der du befinner deg.
Når du plutselig en dag – lenge etter bruddet – dukker opp i psykopatens tanker, så opplever han/hun deres brudd som helt ferskt. Sågar kan psykopaten resonnere at et brudd aldri har skjedd, og at dere fortsatt har en aktiv relasjon.
Når psykopaten i tillegg ikke har samvittighet eller evne til refleksjon, så slår det ham/henne aldri at de bedro deg, at du kan bære nag og at det mest fornuftige vil være å la deg være i fred. Derfor kontakter psykopaten deg som om ingenting har skjedd.
Oppsummert; det sirkulære tidsperspektivet henger altså tett sammen med to faktorer.
1) Den manglende evnen til refleksjon og bearbeiding av relasjoner og hendelser. Når relasjoner og hendelser ikke bearbeides, så blir psykopaten heller aldri ordentlig ferdig med dem. Dette er i strid med den gjengse oppfatningen av at psykopaten slår strek over personer og hendelser som om de aldri har forekommet. Psykopaten slår egentlig ikke en slik strek, men at det virker slik henger sammen med det andre punktet; 
2) Måten å lagre minner og erfaringer på (kompartmentalisering). Kompartmentalisering fortrenger, adskiller og distanserer. Dette gjør at hendelser og relasjoner momentant kan stues vekk, "konserveres" og oppfattes som ferske når psykopaten henter dem fram igjen.
Begge disse psykiske mekanismene bidrar til å forstyrre psykopatens persepsjon av tid, erindring og oppfattelse av andre.
Den manglende fleksibiliteten  dømmer psykopaten til å gjenta sitt mønster, igjen og igjen. Psykopaten lærer aldri av sine erfaringer, for det foregår ingen indre analyse eller refleksjon. Psykopaten lærer riktignok å forfine og perfeksjonere sine manipulasjonsteknikker, likevel vil hans/hennes relasjoner alltid gjennomgå den samme syklusen – idealisering, devaluering, forkasting.
Det sirkulære tidsperspektivet i kombinasjon med psykopatens grandiose selvbilde forsikrer at han/hun aldri lærer av sine feil, eller i det hele tatt erkjenner at han/hun har dem.  Psykopaten står slik sett på stedet hvil og kommer aldri videre i livet, selv om han/hun tilsynelatende beveger seg meget hurtig, fra relasjon til relasjon, fra jobb til jobb, fra by til by. Ikke bare mennesker blir forkastet, men også karrierer og hjem. 
Psykopaten forandrer seg aldri, og kan ha problemer med å forstå at omgivelsene gjør det. Psykopaten stiller seg undrende til forandring og aldring hos andre, og er sjelden forberedt på sin egen alderdom.
For mange psykopater innebærer det et sjokk og alvorlig livskrise og depresjon når han/hun selv eldes og mister sin ungdommelige energi og karisma. En psykopat vil sjelden entre alderdommen med verdighet. Psykopaten har aldri reflektert over at alderdommen kommer, det sirkulære tidsperspektivet forhindrer dette." Hentet fra denne artikkelen her:
http://psykopati.blogg.no/1459959852_psykopaten_og_tiden.html
En annen av psykopatens egenskaper er hva Lobaczewski kaller deres spesielle psykologiske kunnskap om oss ikke-psykopater. De har studert oss på nært hold gjennom hele deres liv, de kjenner oss bedre enn vi selv gjør. De vet hvilke knapper de skal trykke på for å få den reaksjonen de vil ha, slik at de kan bruke våre følelser/emosjoner mot oss. Og det kan også virke som om de har en hypnotisk makt over oss.  Når psykopaten har fått oss i sitt garn, vil vår evne til å tenke rasjonelt avta, ja kansje til og med bli lammet. Det er først senere når vi er ute av deres grep  at tankens klarhet gjenopprettes og vi begynner å lure på hvordan de klarte å trollbinde oss slik de gjorde uten at vi la merke til det.
Allerede tidlig i barndommen klarer primærpsykopatene å kjenne hverandre igjen i en folkemengde, de har med andre ord en bevissthet om at det finnes personer som er som dem selv. De er seg også bevisst at de ikke er som vanlige mennesker.
Tenk på konsekvensene av dette utsagnet: Psykopater er, til en viss grad, selvbevisst som en gruppe allerede i barndommen! Når vi anerkjenner den fundamentale forskjellen mellom dem og resten av menneskeheten, så forstår vi også at de vil være mye mer tro mot andre psykopater og deres agenda enn mot oss ikke-psykopater.
Deres forskrudde æresfølelse tvinger dem til å jukse og spotte oss ikke-psykopater og våres verdier. I motsetning til de idealer vanlige mennesker har så anser psykopatene det som normalt å bryte avtaler og løfter.
Det er ikke bare det at de begjærer makt og eiendeler, de føler også at de har rett til det de måtte begjære bare fordi de som individer eksisterer, men de får også en glede av å tilrane seg andre sine eiendeler, stjele æren for andres arbeide, svindle og drive med utpressing. For dem så er dette langt søtere frukter enn det de kan tjene gjennom ærlig arbeide. De lærer også i veldig tidlig alder hvordan deres personlighet kan ha traumatiserende effekt på ikke-psykopater, og hvordan de kan dra nytte av denne roten til terror i den hensikt å oppnå sine mål.
Tenk så på hvordan mennesker som er helt uvitende om psykopatens tilstedeværelse, hvor lett det vil være for psykopatene å manipulere dem, og hvor enkelt de vil kunne tilrane seg makt i mange land ved at de utgir seg for å være lojale mot befolkningen, mens de samtidig bruker hersketeknikker der de spiller på rase, kjønn, hudfarge, religion, etc. Vanlige mennesker vil bli satt opp mot hverandre pga uvesentlige forskjeller, mens avvikerne i kraft av en fundamental forskjell fra resten av oss, en manglende samvittighet, en totalt fraværende evne til medfølelse for andre levende vesener, trekker i trådene og høster fordelene av det falske spillet de har konstruert og manipulerer.
"Psykopatene kan ikke godta at livet utfolder seg naturlig. De liker ikke at det er rolig og fredelig, og de vil gjerne være de som bestemmer livsrytmen vår. Frø skal gro raskere, frukt og grønnsaker skal modne i en større hastighet enn naturlig er, og dyr skal hele tiden formere seg og vokse å bli store så fort som mulig slik at man kan profittere på dem. Moderasjon er et ikke eksiterende konsept i psykopatenes sinn, for de mener at alt skal konsumeres i store kvanta og raskt. For dem så er den naturlige livssyklusen bortkastet tid og ødeleggende.
Psykopatenes syn er at alle livsformer burde omgjøres til varer på den mest effektive mulige måten for å generere mest mulig profitt. Effektivitet, inntekt og profitt er konsepter som de har introdusert for å måle og uttrykke selv verd. De fremstiller seg som helter og frelsere ved å love "bedre", "billigere" og "mer" av alt ting, som gir dem mulighet til å utnytte mennesker, dyr, planter og alle jordens resurser.
Psykopatene forventer seg at vi skal leve enkle liv, at vi ikke skal tenke eller finne på noe nytt. Alt det vi trenger å gjøre er å jobbe hardt og konsumere til den store gullmedaljen. Jobber vi for psykopatene så vil det gjøre dem i stand til å betale for sine andre virksomheter. Den samlede menneskeheten er hovedspillerene i dette profitt spillet og er de mest kritiske komponentene i psykopatenes effektivitets syklus, som krever maksimal uttelling ved å holde alle i et overlevelses modus som gjør de avhengige av psykopatenes jobber, varer og nye produkter som introduseres." https://olehartattordet.blogg.no/1519070616_en_verden_konstruert_av_psykopater.html
Vi ser nå deres siste desperate forsøk for å få full kontroll. Korrupsjon, vold, tortur, krig, utpressing, hvitvasking av penger, økonomiske leiemordere, falske flagg angrep, medias løgner og hjernevaskede ordreadlydere som frivillig har latt seg omforme til sekundærpsykopater, og alt er i regi av av primærpsykopatene som har skrevet manus og trekker i trådene bak kulissene. 
Psykopatene vet at de ikke er som andre, og de lærer raskt og skjule sin manglende empati, mens de nøye studerer ikke-psykopatenes følelser og kroppsspråk, slik at de skal kunne klare å etterligne vanlige mennesker, gli inn i mengden uten å bli oppdaget mens de kaldblodig manipulerer alle som ikke er som dem.
Takket være ny informasjonsteknologi er vi i dag på randen av å avsløre psykopatene, og muligheten for å bygge oppe en sivilisasjon for det sunne menneske kan bli en realitet, en sivilisasjon uten krig som er basert på sannhet og der gode empatiske mennesker har overtatt makten fra de som ingen medfølelse har. Her er et meget godt eksempel på et slikt menneske https://www.facebook.com/photo.php?fbid=10203350818362205&set=a.3042390309769.155835.1563436195&type=3&theater
Vi har allerede den kunnskapen som er nødvendig for å diagnostisere psykopatiske personligheter og holde dem unna posisjoner der de kan få makt. Vi har den kunnskapen som er nødvendig for å demontere de institusjoner der psykopater spesielt blomstrer – militære, etterretningsorganisasjoner, store konserner og hemmelige samfunn. Vi trenger å spre denne kunnskapen og viljen til å bruke den, så bredt og så raskt som mulig.
Fram til kunnskapen og bevissthet om psykopati får den oppmerksomheten den fortjener, og blir en del av den generelle kunnskapen om alle mennesker, er det på ingen måte noen som kan endres effektivt over lengre tid. Hvis halvparten av de som kjemper for sannheten, som kjemper for å stoppe krig eller som vil redde jorden ville fokusert sin innsats, tid og penger på å eksponere psykopati, så ville vi fått utrettet mer enn menneskeheten noen gang tidligere har fått utrettet.
Hvis det generelle stemmeberettigede publikum ikke er klar over at det finnes en kategori mennesker som oppfattes som nesten mennesker, som ser ut som oss, som jobber som oss, som finnes i hver rase, enhver kultur, snakker alle språk, men som mangler samvittighet hvordan kan publikum da blokkere dem og hindre dem i å innta hierarkiene og overta dem ? Generell uvitenhet om psykopati kan vise seg å være menneskehetens største trussel som kan oppløse vår sivilisasjon. Vi står som beitende sauer og ser på at politikere og storfinans bruker vår sønner og døtre som kanonføde mot fabrikkerte fiender i fabrikkerte kriger som generer milliarder i overskudd, der de kjemper mot hverandre for at en eller annen psykopat skal stige i gradene og få enda mer makt.
Nesten alle som har vært del av en organisasjon som arbeider for sosial endring har sikkert sett den samme dynamikken bli spilt ut: det gode og oppriktige arbeidet til mange kan ha blitt ødelagt av handlingen til en person. Er det noe rart i at fredelige demonstrasjoner har null innvirkning på utfallet av politiske beslutninger når det er psykopater som dominerer de politiske hierarkiene ? Kansje det er på tide å velge noe annet enn massive fjerne hierarkier som styrer oss ?
Så mange anstrengelser for å gi essays, forskningsrapporter, avsløringer og bøker til ledere slik at de kan ta den nye informasjonen til sine hjerter og endre adferd har bunnet ut i intet. For eksempel så skriver Richard Heinberg i det siste avsnittet av hans reviderte utgave av boken, Festen er over: «Jeg tror fremdeles at menneskene rundt om i verden kan bli hjulpet til å forstå situasjonen vi er i. Mulighetene er tilgjengelig, og med tanke på konsekvensene av den kursen vi nå holder, så er det mulig at de kan overtales til å ta del i en betraktelig innsats som vil innebære en fredfull forandring til et bærekraftig, lokalbasert, desentralisert, lav-energi og resursbesparende sosialt regime. Men inspirert lederskap vil være nødvendig.»
Men Heinberg drømmer urealistiske og naive drømmer, for det finnes ingen inspirerte ledere lengre. Og i Hierarkiske strukturer har de ingen eksistensgrunnlag. Hvis du tror du kan velge fornuftige menn og kvinner inn i maktposisjoner, som vil forandre seg, vokse og lære og ta humane avgjørelser, så drømmer du, da drømmer du barnslige og naive drømmer. Og fortsetter man å drømme slik, så blir man en del av psykopatenes agenda, om enn ufrivillig.
Først når 75% av menneskeheten med en sunn samvittighet forstår at vi har en flokk med rovdyr blant oss, en gruppe mennesker som lever blant oss, som ser på oss som maktesløse ofre som de kan mishandle og misbruke som de vil for å dekke sine behov, først da vil vi gå til de skritt vi må ta for å stoppe dem og beskytte oss selv. Avvikerne må fjernes fra alle maktposisjoner. Folk må bli gjort oppmerksomme på at slike rovdyr finnes blant oss og hvordan de skal klare og avsløre dem og deres manipulasjoner, slik at de ikke faller som offer for dem.
Det virkelige problemet er at kunnskapen om psykopati og hvordan psykopater styrer verden effektivt har blitt skjult. Folk har ikke tilstrekkelig kunnskap som de trenger for å virkelig kunne gjøre en endring fra bunnen og opp. Hvis det er noe som fortjener vår fulle oppmerksomhet så er det psykopati og viten om det, det er det som kan hjelpe menneskeheten ut av mørket og vi må spre informasjon om det til så mange som mulig.  
Det er kun to ting som vil få en psykopat til å underkaste seg:                                                                                                                                  
1. En mektigere psykopat.
2. En ikke-voldelig nekting av og underkaste seg psykopatens kontroll uansett konsekvenser.
La oss velge vei nr 2 ! Hvis vi ikke-psykopater satt oss ned og nektet og utføre noen av psykopatenes agendaer, hvis vi nektet og betale skatt, hvis soldater nektet å kjempe, hvis stats ansatte og ansatte i stor konserner nektet å utføre jobbene sine, hvis vi alle nektet å tjene de psykopatiske elitene og deres familier, så ville hele systemet stoppet opp.
Artikler om psykopati på makro nivå som jeg kan anbefale på det sterkeste:  Gaslighting: State Mind Control and Abusive Narcissism – http://21stcenturywire.com/2016/05/26/gaslighting-state-mind-control-and-abusive-narcissism/
Norsk oversettelse av samme artikkel – https://www.derimot.no/hjernevask-statlig-tankekontroll-og-selvforherligelse/
Psychopaths and their role in geopolitics https://www.sott.net/article/319674-Ponerology-Psychopaths-and-their-role-in-geopolitics
"Machiavellian leaders are able to exploit this fact so well because they are psychopaths. They feel no pangs of conscience, no pain at the sight of a mutilated body. Nothing disturbs their cold, callous and unemotional nature.
Limbic War
When a leader chooses to exploit this contagion, rather than to calm and heal it, he is engaging in what Stout calls "limbic warfare." "If a leader chooses to focus the group's attention on the terrifying "others" – if he or she pounds the paranoia switch installed by trauma – the group's fear level is likely to remain over the top for a long time, and, whether or not he is competent, the leader's perceived authority will hold… [A]fter group trauma, large-scale social changes can be inaugurated, intentionally or not, by a handful of scaremongers who play to the anger and paranoia of a vulnerable population" (92-3, 95). It is at these key points in history that countries are ripe for pathocracy, a macrosocial disease that can last for decades – even centuries. https://www.sott.net/article/142725-Limbic-Warfare-and-Martha-Stouts-Paranoia-Switch?fbclid=IwAR35O2_3sr1C-fwTbGf_fzKDkQ_j4mdAF6tVqkgxrLafrMosPgPLrRAhsX8
"Politicians are more likely than people in the general population to be sociopaths. I think you would find no expert in the field of sociopathy/psychopathy/antisocial personality disorder who would dispute this… That a small minority of human beings literally have no conscience was and is a bitter pill for our society to swallow — but it does explain a great many things, shamelessly deceitful political behavior being one."—Dr. Martha Stout, clinical psychologist and former instructor at Harvard Medical School
Twenty years ago, a newspaper headline asked the question: "What's the difference between a politician and a psychopath?"
The answer, then and now, remains the same: None.
There is no difference between psychopaths and politicians.
Nor is there much of a difference between the havoc wreaked on innocent lives by uncaring, unfeeling, selfish, irresponsible, parasitic criminals and elected officials who lie to their constituents, trade political favors for campaign contributions, turn a blind eye to the wishes of the electorate, cheat taxpayers out of hard-earned dollars, favor the corporate elite, entrench the military industrial complex, and spare little thought for the impact their thoughtless actions and hastily passed legislation might have on defenseless citizens.
Psychopaths and politicians both have a tendency to be selfish, callous, remorseless users of others, irresponsible, pathological liars, glib, con artists, lacking in remorse and shallow.
Charismatic politicians, like criminal psychopaths, exhibit a failure to accept responsibility for their actions, have a high sense of self-worth, are chronically unstable, have socially deviant lifestyles, need constant stimulation, have parasitic lifestyles and possess unrealistic goals.
It doesn't matter whether you're talking about Democrats or Republicans.
Political psychopaths are all largely cut from the same pathological cloth, brimming with seemingly easy charm and boasting calculating minds. Such leaders eventually create pathocracies: totalitarian societies bent on power, control, and destruction of both freedom in general and those who exercise their freedoms.
Once psychopaths gain power, the result is usually some form of totalitarian government or a pathocracy.
"At that point, the government operates against the interests of its own people except for favoring certain groups," author James G. Long notes. "We are currently witnessing deliberate polarizations of American citizens, illegal actions, and massive and needless acquisition of debt. This is typical of psychopathic systems, and very similar things happened in the Soviet Union as it overextended and collapsed."
In other words, electing a psychopath to public office is tantamount to national hara-kiri, the ritualized act of self-annihilation, self-destruction and suicide. It signals the demise of democratic government and lays the groundwork for a totalitarian regime that is legalistic, militaristic, inflexible, intolerant and inhuman.
Incredibly, despite clear evidence of the damage that has already been inflicted on our nation and its citizens by a psychopathic government, voters continue to elect psychopaths to positions of power and influence.
According to investigative journalist Zack Beauchamp,
"In 2012, a group of psychologists evaluated every President from Washington to Bush II using 'psychopathy trait estimates derived from personality data completed by historical experts on each president.' They found that presidents tended to have the psychopath's characteristic fearlessness and low anxiety levels — traits that appear to help Presidents, but also might cause them to make reckless decisions that hurt other people's lives."
The willingness to prioritize power above all else, including the welfare of their fellow human beings, ruthlessness, callousness and an utter lack of conscience are among the defining traits of the sociopath.
When our own government no longer sees us as human beings with dignity and worth but as things to be manipulated, maneuvered, mined for data, manhandled by police, conned into believing it has our best interests at heart, mistreated, jailed if we dare step out of line, and then punished unjustly without remorse—all the while refusing to own up to its failings—we are no longer operating under a constitutional republic.
Instead, what we are experiencing is a pathocracy: tyranny at the hands of a psychopathic government, which "operates against the interests of its own people except for favoring certain groups."
Worse, psychopathology is not confined to those in high positions of government. It can spread like a virusamong the populace. As an academic study into pathocracy concluded, "[T]yranny does not flourish because perpetuators are helpless and ignorant of their actions. It flourishes because they actively identify with those who promote vicious acts as virtuous."
People don't simply line up and salute. It is through one's own personal identification with a given leader, party or social order that they become agents of good or evil.
The goal of the modern corporate state is obvious: to promote, cultivate, and embed a sense of shared identification among its citizens. To this end, "we the people" have become "we the police state."
We are fast becoming slaves in thrall to a faceless, nameless, bureaucratic totalitarian government machine that relentlessly erodes our freedoms through countless laws, statutes, and prohibitions.
Any resistance to such regimes depends on the strength of opinions in the minds of those who choose to fight back. What this means is that we the citizenry must be very careful that we are not manipulated into marching in lockstep with an oppressive regime.
Writing for ThinkProgress, Beauchamp suggests that "one of the best cures to bad leaders may very well be political democracy."
But what does this really mean in practical terms?
It means holding politicians accountable for their actions and the actions of their staff using every available means at our disposal: through investigative journalism (what used to be referred to as the Fourth Estate) that enlightens and informs, through whistleblower complaints that expose corruption, through lawsuits that challenge misconduct, and through protests and mass political action that remind the powers-that-be that "we the people" are the ones that call the shots.
Remember, education precedes action. Citizens need to the do the hard work of educating themselves about what the government is doing and how to hold it accountable. Don't allow yourselves to exist exclusively in an echo chamber that is restricted to views with which you agree. Expose yourself to multiple media sources, independent and mainstream, and think for yourself.
For that matter, no matter what your political leanings might be, don't allow your partisan bias to trump the principles that serve as the basis for our constitutional republic. As Beauchamp notes, "A system that actually holds people accountable to the broader conscience of society may be one of the best ways to keep conscienceless people in check."
"And that, in my opinion, would be the marker of a healthy society: one in which psychopathy and sociopathy become grave mental handicaps that the afflicted need to actively seek help for.
A society that is so empathic and collaborative that having a diagnosis of schizophrenia or bipolar disorder isn't such a big deal because your neighbors work with you and help you with what you need rather than pushing you to conform and achieve, while having psychopathy or sociopathy is a debilitating disorder which will turn you into a pariah sleeping on park benches if you don't get help.
Right now we have the opposite: people with schizophrenia, bipolar disorder and other serious mental illnesses are treated like worthless hindrances to a society which values achievement over empathy, while psychopaths and sociopaths almost never seek help unless it's court-ordered.
A healthy society would flip this. It would reward the things psychopaths are unable to do, and it would reject the things that psychopaths excel at. We can actually look at what psychopaths are and are not good at, and from there kind of reverse-engineer an idea of what a wholesome society would look like."
"Democracy as a moral system:
Democracy places limits on those in power. It reduces the scope for recourse to violence. It forbids the abuse of state power against individuals and against sub-sections of society. It reduces inequalities in wealth and power and seeks to provide equality of access to the law and equality of political participation.
A democratic society demands that its members limit the pursuit of their self-interest to the extent that the rights of their fellow citizens require it. It require that citizens treat each other with the respect due them as autonomous individuals with the right to pursue their life as they see fit. And it requires a commitment to the common good. In return for complying with these demands, democracy produces the public goods that people of all nations have struggled for centuries to achieve, namely peace, justice, freedom, equality, and community.
For many people these demands are difficult to comply with. For people with dangerous personality disorders, they are demands which they are psychologically incapable of submitting to. Moreover, the public goods which democracy produces are experienced by them as the antithesis of the type of the society they desire.
Psychopaths lack the capacity to react to other people`s feelings with feelings of their own, and so have a terrifying ability to treat people without conscience. They view other people as things to be manipulated and exploited rather than as fellow citizens whose rights are to be respected. Their disorder leaves them prone to acts of violence, criminality, and corruption.
People with narcissistic personality disorder have minds structured to convince them of their own superiority. They are fixated on adulation, authority, and power. Their disorder is such that they are psychologically incapable of seeing others as equals. Authoritarian, envious, amoral, and contemptuous of others, they are likely to react to anyone who challenges them with aggression. Their sense of entitlement means that they view the exploitation of others as their natural right.
People with paranoid personality disorder have their minds frozen in a perpetual state of emergency. They can perceive others only as a threat and continually search for vulnerable scapegoats on whom to focus their anxiety. Their constant suspiciousness and distrust of others acts as an acid that dissolves meaningful social relationships.
Their combative and suspicious nature often elicits a hostile response in others, leading to conflict and confusion. In situations of civil unrest, they play a central role in fomenting hatred against enemies, real and imagined, and have the energy and passion to organize and mobilize others to participate in acts of mass oppression.
People with the disorders are unable to accept the constraints of living within a democratic society. The language of democracy – fairness, equality, autonomy, freedom og conscience, freedom of thought, freedom for every individual to find meaning in life, the right to dignity, and equality of social relationships – is a language which is utterly incomprehensible to them.
People with these disorders struggle to live within democracy`s moral strictures and, should the opportunity arise, they will gladly tear down the constraints which democracy imposes on them.
If we are to protect the public goods which democracy provides, we must limit the influence of psychopaths and people with narcissistic and paranoid personality disorders. Unfortunately, however, the conditions which empower people with these disorders are endemic in societies around the world.
Levels of global poverty are such that in many countries the rule of law for the majority of citizens is no more than a cruel promise. In the United States and Europe, major political and economic institutions have for decades now fostered a culture of selfish individualism and greed. Religion too has proven itself to be a woefully inadequate guide for individual and collective morality. Selective quotation from the sacred texts of Islam, Christianity, and Judaism continues to cause a spiral of hatred, war, and suffering.
Such context matters not only because it empowers the minority with dangerous personality disorders, it matters because context plays a decisive role in influencing the behavior of the normal majority. As we have seen, human nature, for the majority of human beings, is an extremely malleable thing. For most of us, our beliefs and behaviors vary depending on the circumstances in which we have been brought up and the context within which we live.
This basic fact means that, as psychologist Steve Pinker describes it, human nature comprises a mix of both inner demons and better angels. Motives like predation, dominance, competition, and vengeance which impel us to violence and greed, exists alongside motives like compassion, cooperation, fairness, self-control, and reason that, under the right circumstances, impel us toward peace, reciprocity, and other-regarding altruism.
If the conditions which favor our better angels prevail, violence and excessive greed are low. If conditions which favor fear, insecurity, and intolerance hold sway, our inner demons win out and violence and greed increase.
This psychological malleability of the majority of humanity, allied with the fixed malevolent nature of the minority with dangerous personality disorders, means that this minority can gain enormous influence over the majority when circumstances allow, not least during periods of instability, societal crises, and uncertainty.
Those conditions which constrain the worst aspects of human nature aret hose which democratic systems seek to achieve: fair and effective application of rule of law, just and transparent government, an absence of poverty and destitution, a greater tolerance and diversity. There is therefore a crucial link between human behavior and effective democracy.
The more progress we make toward truly democratic societies, the more likely we will be to behave with humanity toward one another. The further we move form democracy`s ideals, the more intolerant and aggressive we become. Our future depends crucially on us recognizing this basic psychological fact about ourselves and acting upon it.
One psychologist who has stressed the role that democracy plays as a defense against those with psychological disorders is psychoanalyst and leadership expert Manfred Kets de Vries. He writes that benevolent dictatorship is a theoretical possibility but add:
Rule by a solitary leader typically ends in servile obedience to authority and abuse of human rights. In contrast, democracy (though flawed) safeguards human dignity, protects individual freedom, assures free choice, and gives people a voice in decisions that affect their destiny, allowing them to work for a better future for their children. Humankind`s desire for justice and fair play makes democracy possible. Humankind`s capacity for injustice makes democracy necessary.
To save the next generation from the human misery that would accompany the demise of democracy, Kets de Vries urges us to do everything in our power to prevent such a situation from ever again coming to pass.
The system of democracy which has been built over centuries by successive generations can best be seen as a system of institutions and practices, based on fundamental moral principles, which serve to protect societies from a psychologically disordered minority, and form our own worst natures.
"In order to start getting a handle of this let's take a look at very interesting comment that was left on the open-source investigation into pedophiles in politics on corbettreport.com, by corbettreport.com member and previous guest on the program Dr. Tjeerd Andringa of the University of Groningen, a Professor of Cognitive Sciences, who drew on his time and research in the cognitive sciences to leave this I think very informative comment on this open-source investigation. He entitled that 'Maintaining a Kakistocracy' and he wrote:"One of the reasons for the intimate association of the power elite with child abuse is that they might use it to maintain their, somewhat hidden, 'kakistocracy': government by the worst and most evil people: a highly capable brand of psychopaths if you like.
Psychopathy is only mildly hereditary, so an elite psychopath cannot guarantee that sons or daughters will be just as psychopathic. I expect this entails that they need a steady resupply of ruthless and power hungry individuals who understand the world deeply and pervasively and, as such, are highly capable. Normally deep and pervasive understanding leads to wisdom and a sense of responsibility, humility even. But that is precisely not what that the kakistocracy needs: it needs the same depth and pervasiveness of understanding, but in combination with utter ruthlessness and the capacity to appear respectable.
Enter child abuse. By abusing children you "give" them an attachment disorder by violating or destroying the deep sense of security that is the basis for an open attitude towards learning and discovering. With this trust violated the child's world changes from a world of opportunities, to a world of potential and actual threats. And often they will search and serve those who can protect them from these threats an in doing so giving their autonomy away for life. And they might even carry it over to their children: stultifying their growth towards autonomy. Aristocrats and priest must have discovered a long time ago that abused children lead to useful adult servants; slaves actually. And while this is despicable to people with a normal moral development, it is a positive thing for psychopaths who see other people as tools anyway.
Yet this does not solve the problem of keeping the kakistocracy supplied with respectable appearing, super high functioning, and completely ruthless psychopaths. Only a small fraction of the population (say 1%) is psychopath and as such has the benefit of an absence of empathy and a conscience: psychopaths are able to exploit others as if they were tools. Yet the vast majority of them are not particularly evil: they can be ruthless, daring, and callous, but they find mostly norm-abiding ways to be psychopathic: they might be mountaineers, military, ER-doctors, car or insurance salesmen, real-estate brokers, or white-collar criminals. But most are definitely not the high functioning individuals that compare with how the power elite sees themselves and would accept as their peers. So how do you recruit suitable psychopaths in your midst if they do not advertise themselves as such.
Enter child abuse again. If you organize events for the ambitious and capable in which they progressively can show that, notwithstanding their veneer of respectability, they are actually completly ruthless, you have the ideal recruiting grounds for the kakistocracy. Of course blackmail plays a role, but the suitable candidates gladly let themselves to become blackmailable because this gives them access to the inner sanctum of the kakistocracy: they proof themselves worthy members and loyal (due to their blackmailability) and in return they will receive access to power in a way they could never dream of on their own. After a while they become fully accepted a level that suits their capabilities and they will help to maintain the system that gave them so much opportunities (and can end their respectability at any point in time).
I think that what I have sketched above is a useful framework to understand the dynamics of elite child abuse networks. It is never an incident, it is "just" the kakistocracy maintaining and reinvigorating itself: business as usual. But the few moments the abuse networks become exposed it provides and ideal opportunity to glimpse the kakistocracy at work (and frantically protecting itself)."
(Source: Maintaining A Kakistocracy | Time Reference: 41:02) https://www.corbettreport.com/episode-304-political-pedophilia/ "In
"After all, what profession could be more suited to a narcissistic personality than politics, where the spotlight of attention is constant? Narcissists feel entitled to gain power because of their sense of superiority and self-importance.
Those with narcissistic personalities tend to crave attention and admiration and feel it is right that other people should be subservient to them. Their lack of empathy means they have no qualms about exploiting other people to attain or maintain their power.
Meanwhile, the kind of people who we might think are ideally suited to take on positions of power – people who are empathetic, fair minded, responsible and wise – are naturally disinclined to seek it. Empathetic people like to remain grounded and interact with others, rather than elevating themselves. They don't desire control or authority, but connection, leaving those leadership roles vacant for those with more narcissistic and psychopathic character traits.
Different types of leader
Yet it would be misleading to say it is only psychopaths and narcissists who gain power. Instead, I would suggest that there are generally three types of leaders.
The first are accidental leaders who gain power without a large degree of conscious intention on their part, but due to privilege or merit (or a combination). Second are the idealistic and altruistic leaders, probably the rarest type. They feel impelled to gain power to improve the lives of other people – or to promote justice and equality, and try to become instruments of change. But the third are the narcissistic and psychopathic leaders, whose motivation for gaining power is purely self-serving.
This doesn't just apply to politics, of course. It's an issue in every organisation with a hierarchical structure. In any institution or company, there is a good chance that those who gain power are highly ambitious and ruthless, and lacking in empathy.
Narcissistic leaders may seem appealing because they are often charismatic (they cultivate charisma in order to attract attention and admiration). As leaders they can be confident and decisive and their lack of empathy can promote a single-mindedness which can, in some cases, lead to achievement. Ultimately though, any positive aspects are far outweighed by the chaos and suffering they create.
What is needed are checks to power – not just to limit the exercise of power, but to limit its attainment. Put simply, the kind of people who desire power the most should not be allowed to attain positions of authority.
Every potential leader should be assessed for their levels of empathy, narcissism or psychopathy to determine their suitability for power. At the same time, empathetic people – who generally lack the lust to gain power – should be encouraged to take positions of authority. Even if they don't want to, they should feel a responsibility to do so – if only to get in the way of tyrants.
Models of society
This might sound absurd and impractical, but as I suggest in my book, The Fall, it has been done before. There are many tribal hunter-gatherer societies where great care is taken to ensure that unsuitable individuals don't attain power.
Instead, anyone with a strong desire for power and wealth is barred from consideration as a leader. According to anthropologist Christopher Boehm, present-day foraging groups "apply techniques of social control in suppressing both dominant leadership and undue competitiveness".
If a dominant male tries to take control of the group, they practise what Boehm calls "egalitarian sanctioning". They team up against the domineering person, and ostracise or desert him. In this way, Boehm says, "the rank and file avoid being subordinated by vigilantly keeping alpha-type group members under their collective thumbs".
Just as importantly, in many simple hunter-gatherer groups power is assigned to people, rather than being sought by them. People don't put themselves forward to become leaders – other members of the group recommend them, because they are considered to be experienced and wise, or because their abilities suit particular situations.
In some societies, the role of leader is not fixed, but rotates according to different circumstances. As another anthropologist, Margaret Power, noted: "The leadership role is spontaneously assigned by the group, conferred on some members in some particular situation … One leader replaces another as needed."
In this way, simple hunter-gatherer groups preserve stability and equality, and minimise the risk of conflict and violence.
It's true that large modern societies are much more complex and more populous than hunter-gatherer groups. But it may be possible for us to adopt similar principles. At the very least, we should assess potential leaders for their levels of empathy, in order to stop ruthless and narcissistic people gaining power.
We could also try to identify narcissists and psychopaths who already hold positions of power and take measures to curtail their influence. Perhaps we could also ask communities to nominate wise and altruistic people who would take an advisory role in important political decisions.
No doubt all this would entail massive changes of personnel for most of the world's governments, institutions and companies. But it might ensure that power is in the hands of people who are worthy of it, and so make the world a much less dangerous place." https://theconversation.com/narcissists-and-psychopaths-how-some-societies-ensure-these-dangerous-people-never-wield-power-118854?fbclid=IwAR0JMzjEFLO6uFiQUOkyFYIkQ6nuJjOlLEfBPtaMeufiFnaawB0rNbp0hnE
Stort psykopati arkiv, her finner du det meste du trenger å vite om emnet psykopati. Åpent for alle – Får du ikke åpnet albumet, så bytt nettleser til google chrome, og du må helst bruke pc for å få tilgang, ikke nettbrett eller tlf https://www.facebook.com/photo.php?fbid=4176944832923&set=a.3042390309769.155835.1563436195&type=3&hc_location=ufi
Lydbøker på engelsk som beskriver totalitære, psykopatiske og narsissistiske samfunn:
George Orwell – Animal Farm (Audio book) https://www.youtube.com/watch?v=ZDtWU6_hs7o
1984 Audiobook by George Orwell https://www.youtube.com/watch?v=scqLliarGpM
Free Audiobook – Brave New World by Aldous Huxley https://www.youtube.com/watch?v=j3k3uUiTTQA
Ray Bradbury 1953 Fahrenheit 451 Hoye Audiobook https://www.youtube.com/watch?v=YrqgTfiHIk8 
Intervju med den irske psykologen Ian Hughes der han forteller hvordan mest mulig demokrati er en meget sterk beskyttelse mot psykopater og narsissister:
Ian Hughes – Disordered Minds: Politics and Psychopaths https://www.youtube.com/watch?v=qhaRtrsP3PA

Dokumentarfilmer som tar for seg psykopati og narsissisme på mikro og makro nivå:

PSYCHOPATH NIGHT! [Channel 4]
https://www.youtube.com/watch?v=lmL0zGnW9r0
Historical cycles. Are we doomed to repeat the past? – https://www.youtube.com/watch?v=9w6QYPzF2TI

Psychopaths ~ BEWARE ~ They Live Amongst Us
Our Leaders Are Psychopaths
"They walk among us. On the outside they`re just like you and me, but on the inside they are unfeeling automatons who care only for themselves. They are the psychopaths, and they are in control of our governments, our corporations, our military and all of the positions of power."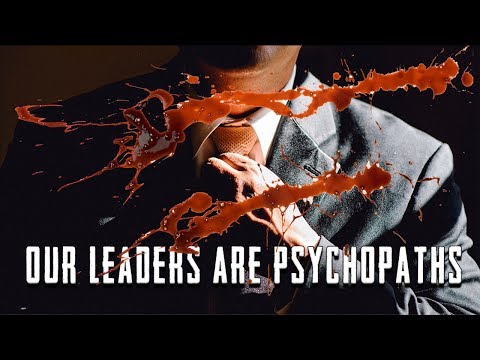 Revisiting Psychopathy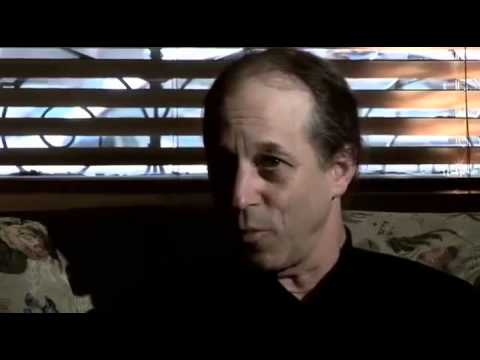 To spillefilmer som på en meget god måte viser hvordan psykopater og narsissister klarer å få makt i samfunnet:
The Wave 1981, norsk text

Anbefalt litteratur som er relatert til psykopati og narsissisme. Bøkene under her som ikke handler direkte om psykopati og narsissisme tar opp temaer som stammer fra psykopatisk og narsissistisk mentalitet, det er altså symptomer som har manifistert seg i denne verden pga av at Psykopatene og narsissistene per i dag har kontroll over verden og er puslespillbiter som gjør en i stand til å se hele bildet: